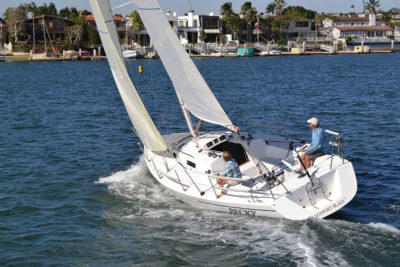 Gifts of vessels to Orange Coast College School of Sailing and Seamanship play an important role in providing on-going support for students of all ages seeking low-cost access to learning more about all aspects of sailing and powerboating. After use in the program, or repair and material improvement, donated vessels are offered for sale or charter to the public. Income from these activities goes directly toward program needs.
Boats are donated to the School through the Orange Coast College Foundation.  All the School's boats with the exception of the Lido 14s, and the Catalina 42 "Betty" were gifts to the sailing program from private individuals.
If you wish to discuss donating your boat, please call us at 949.942.1491 or email Brad at Brad@CoastwiseYachtSales.com.
Learn more about donating: